When beginning your journey into finding out which WordPress hosting site is going to be best for you, there are a lot of things to consider. How big is your site? Do you already have an audience that is going to come with you to your new host? Is your site a blog or a large business? Are you going to see increased traffic later on? Are you worried about any potential issues that might arise in relation to your website, its security or anything else that you might not be able to predict?
---
Want The FAST Answer? This Is The Best WordPress Hosting Service
---
What Makes a Host "the Best"?
There's a difference between cheap shared hosting and high end managed hosting, and that difference is clear: The high end managed hosting services will absolutely deliver less stress and more bang for your buck in the long run. Perhaps the greatest leader in the field today is WP Engine, with a large number of rankings and awards to back up that claim. With a WordPress website, you're going to want to find a host that knows and understands WordPress better than an average, run of the mill host. WP Engine is committed to only WordPress websites which streamlines their product to what will work best for that only. This means that their focus is where it belongs, with your site and WordPress in mind. It may be a little more on the costly side, but for all of the amenities and support that they have to offer, your business is likely worth the extra cost. I've used dozens of web hosts and by far, WPengine has been the best in every category.
The Choice Is Not So Simple
Basically, a lot of different hosts have side services and little perks like updates, caching, expert support and a number of different hosts focus specifically on WordPress as well, so there are a ton of options when searching through different hosting sites. WP Engine offers all of these little amenities that accumulate into one extremely worthwhile and effective service. Having your website hosted on a WordPress specific platform gives you freedom and space to not have to fret over the technical aspects of things that you might not understand. That means that you can get back to focusing on what's important: your business and your content. Regardless of who you go with, here are some things you should expect from a high quality managed WordPress hosting service.
Things To Consider When Choosing WordPress Hosting
The downside about managed hosting is the upfront cost is going to be a little steeper than usual. You can find a simpler and less attentive shared hosting plan for as low as $5/month. But with that, you're not going to have the added benefit of instant caching, the constant and well-informed support that you need, and you're going to spend a lot more time dealing with the ins and outs of your host than you would with a higher quality managed host. What's more, a lot of the time you need a managed server to assist with WordPress which is going to be very important in your decision making for which sort of host you want to choose. With WP Engine, they only focus on WordPress which means that it won't be optimal for someone who isn't using that architecture.
Be Careful About Deals That Look Too Good To Be True
Managed hosts are scrupulous and sometimes for whatever reason, you might not be able to utilize some of the plugins that you personally like. These are usually chosen specifically to prevent servers from slowing down or strangling the database. Luckily, WP Engine knows that there are some plugins that you'll like. You can double check which ones they allow and which ones they do not before making your final hosting decision.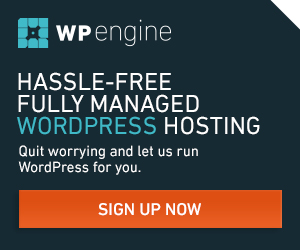 The Breakdown
So what goes into that decision? Well, a few things. Here are the brass tacks of what you should be looking for when comparing packages:
Cost: Obviously this is going to be paramount. Every company is going to offer different packages for different needs which will be attached to different costs. But, cost isn't going to just fall in one standalone package. If you commit to one managed hosting site, you might be saving money vs a shared hosting site when it comes down to buying all of the extras and amenities that you'll need a la carte, like security software, caching, backup service providers and more. Make sure to not get hypnotized by the final number on offer, but compare it with other hosts and the things that you'll need to make the hosting adequate for your WordPress site.
Bandwidth: Think carefully about how many people you're expecting to visit your site, because the bandwidth available is going to directly determine what kind of host you need. With shared hosting, if your traffic increases you'll likely be forced into a newer and more expensive contract when you least expect it. If you think that your site will be getting a lot of visitors and that they'll exponentially increase fairly quickly, or if you're moving your already heavily trafficked website over to a new host, keep those things in mind. And be aware that for a lot of different hosts, they'll offer "unlimited" bandwidth which is always subject to terms and conditions that might trip you up if you're not careful.
Capacity: How much space on the server will you actually be getting? Will this be enough for your business? How is this going to affect what you're able to post and how much content will you actually be able to maintain on that site?
Number Of Sites And Domains: Are you going to be restricted by the number of sites that you're allowed to have on your contract or are you a smaller website that will mostly be unaffected by those things? Or are you interested in building a number of sister websites that will need a couple of different domain names? Keep aware of how many of these things are actually offered because they're important to the overall functionality of your business.
At the end of the day, these things are all major factors in determining what the best WordPress hosting site is going to be, not just for you but in general. Fortunately, this can be made simple with WP Engine, which is one of the biggest leaders in its field for managed website hosting. WP Engine generally goes above and beyond to ensure that its users are happy and not preoccupied with the small details involved in hosting at a price that may seem a little expensive but effectively balances out and pays for itself in all of the different options and perks that it offers.