WordPress is the most popular blogging platform, and it is being used by over 19 percent of blogs in the world. This blogging platform is so powerful because of thousands of plugins created by open-source developers around the world. WordPress blogs, hence, can be easily customized to fit your needs. In this article, let's discuss a few top SEO plugins created for WordPress.
1. WordPress SEO by Yoast
By far, this is the most popular WordPress plugin for search engine optimization. It is being used by over nine million blogs. This plugin is an all-in-one SEO tool to optimize all on-page SEO factors. WordPress SEO by Yoast will help you in various SEO aspects, such as your page titles, meta descriptions, image Alt tags, sitemaps, htaccess, robots.txt, and social media integration. It is one of the must-have plugins for any professional WordPress website.
2. W3 Total Cache
Is your WordPress blog slow to load? Page speed is one of the most important on-page optimization factors. W3 Total Cache is a plugin that can help you speed up your site. The plugin is recommended not only by top bloggers but also web hosting sites. The plugin caches your WordPress page in a visitor's browser so that subsequent page views are instantaneous. Developers of the plugin guarantee that it makes websites load ten times faster.
3. Schema Creator by Raven
Google recommends the inclusion of Schema.org Microdata markup in your web pages. With this markup, search engines can gather more information from a web page. Schema Creator is an excellent plugin with which you can include properly formatted Schema.org Microdata on your website.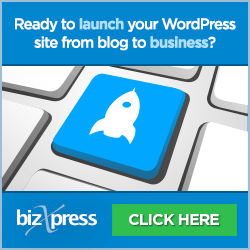 4. Google XML Sitemaps
In order to get your web pages indexed faster, you can submit a sitemap to the top search engines. Google XML Sitemaps is a plugin that can help you generate proper XML sitemaps. Although the name includes 'Google', the plugin is not from the search giant.
5. Google Analytics for WordPress
If you are using Google Analytics to track visits to your website, you will find the Google Analytics plugin for WordPress handy. The plugin integrates to the Google Analytics API and authenticates itself in order to provide the traffic data right from your WordPress dashboard. With it, everything–from placing the tracking code on your web pages to gathering data–can be done automatically.
6. SEO Internal Links
You may find some professional blogs have several internal links on every page. These links may point to specific tags, categories, or pages. Those blogs do not create all internal links manually; instead, they use a plugin called "SEO Internal Links." This plugin links certain keywords or phrases with internal pages of your blog. This is done to maintain a good link structure within your website as well as reduce the bounce rate.
7. Jetpack by WordPress.com
WordPress.com, the commercial blogging counterpart of WordPress.org, is the developer of the Jetpack plugin. This plugin provides a number of services, such as blog statistics, RSS and email subscriptions, social media integration, a comment system, a CSS editor, and widget layout editing. Although not an SEO plugin, Jetpack provides a number of ways to improve your website.
8. Simple URLs
You should be careful about all outbound links from your website. Simple URLs plugin can be used to create a good outbound link structure within your site. It's useful to track the clicks that go out of your website and the conversion rate of an affiliate program you are using. Outbound link tracking is implemented by creating a custom post type in your WordPress blog.
Conclusion
WordPress is powerful and flexible. Being open-source, WordPress gets quite a bit of developer attention from around the world. These plugins undergo regular development and maintenance, and hence your WordPress site should benefit greatly by using them.